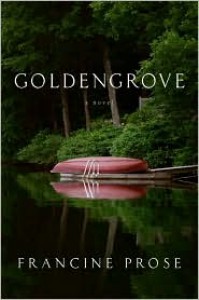 So I'm a bit conflicted about this book. I'll give it that it has some really beautiful writing and imagery. The way certain things were described were just haunting and beautiful.
If you're looking for a book about character development, and not so much about plot, you may like this book more than I did. I just didn't really see the point in the whole thing. It was pretty much a character study, and that's about it.
The "inappropriate relationship" I had heard so much about isn't a Lolita-type thing, more of just two grieving people that are dealing with their grief in the best way they know how. The development of this relationship (and the development of their grief) wasn't enough to make me feel like it had an actual plot though.
Losing someone close to you sucks. Grief sucks. This book was pretty much just about that to me. It was beautifully written, but I need more than that to really get in to it.