At long last! I will not spoil anything (and poop that I can't get the spoilers here to work for some reason) but suffice it to say that I've had a little hankering for everything that happened in this book, and it finally came true.
I was not really sure what to think going into this book, and quickly I was like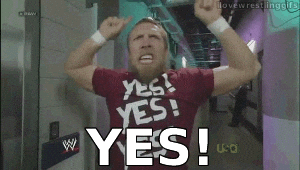 Yes yes yes indeed!
Almost gave this 4.5 stars, just because it fulfilled everything I wanted from the storyline. But I dunno, I'm a rounder-downer, so I'm keeping it simple at a nice 4 stars.